"I am worried that I can't write essays and get top grades." This is a common worry that many students in colleges and universities have when faced with academic assignments. Because essays are very common when assessing students, having challenges to prepare them could result in failing grades or being required to repeat a course. You do not want any of these consequences because of simply struggling with writing essays. Do you?
The good news is that if you are really struggling to write an essay, we have a solution. This post is a comprehensive guide on why it is so hard for students to craft good essays. Also, we will tell you what to do if you are having a hard time writing an essay.
Why is Writing So Hard for Students?
For most people, going to college or university is one of the critical steps toward achieving the success they want in their careers. When in college, the bulk of the time is used in academic work, such as writing assignments. However, most students find it challenging to prepare the assignments, and we are going to tell you why:
Problems Picking the Right Topic for Essay

The first step in writing a good university academic essay is getting the right topic, but this is never easy. Most students end up getting stuck even before starting the work. If you make a mistake of selecting any topic, there is a risk of starting an essay that will bore you midway or without enough resources.

"I can't write an essay because of poor writing skills." This is one of the common reasons that students give when seeking expert help. We agree with the students that acquiring good writing skills is a process that takes time. For example, you need to learn how to use different writing and formatting guides, from APA to MLA.

Another important aspect of writing skills is researching and extracting the correct information about your topic. Take the example of a history essay on World War II. In such a paper, you should be able to research and get the key arguments, such as the causes, effects, and the world's preparedness to prevent a similar war in the future.

Good writing skills also mean you are able to organize your ideas well to strike a seamless flow from the introduction to the conclusion. For some students, these skills take a lot of time to develop, and it is advisable to seek help from professional writers for quality papers that cannot wait.

Are you a new student in the university and wondering, "Why is writing so hard for students?" One of the main reasons is tight deadlines. This happens in two ways. Although rare, your lecturer might issue an order with a very tight deadline, which is hard for students to beat.

The second method, which is pretty common, is students forgetting the assignments and only remembering them when the deadline is only a few days or hours away. For example, you might have so many assignments or parties to attend that some of the essays are forgotten. Then, you remember them when the task is one day, 9-hour, 12-hour, or 3-hour to the deadline.

The Topic is Tough, and You Do Not Know What to Do

"I can't write essays because they are really tough for me" is another common reason given by students who are not prepared well for their studies. If you have so many activities and limited time is available for your studies, there is a serious risk of finding the topics of your essays really challenging.

In some cases, teachers might ask students to write assignments on topics ahead of what they have covered to encourage them to read ahead. So, if you have not read ahead, facing such questions might be really tough. The best way out is to seek assistance from a professional.

Lack of Correct Writing Resources

Is access to the resources for preparing your essay challenging? If "yes," you are likely to find it challenging to write quality essays. For example, most colleges require students to use the latest resources, no older than 5-10 years. If getting these resources is a challenge, preparing a quality essay can turn out to be an uphill task for you.

Why are essays so hard to write? The truth about essay writing is not that they are so hard to prepare, but students may have many competing tasks that make it tough to do the tasks professionally. For example, do you have multiple assignments to do at any one moment?

In some cases, students taking part-time jobs might use the bulk of their time at work, leaving very little for their assignments. Other activities that can take a lot of your time include games, parties, or medical issues.

Fear of Getting a Failing Grade

Sometimes the difficulty of writing an essay arises not from lack of confidence. For example, if you performed poorly in the previous essays and there is a risk of getting a failing grade, preparing other essays might appear impossible. This fear can be so much that even getting started with an essay is almost impossible.
Put An End To Struggling With Writing Essays
"Why do students struggle with writing in college?" Now that we have answered the question, let us now turn to the main steps needed to craft your essays like a pro for top grades.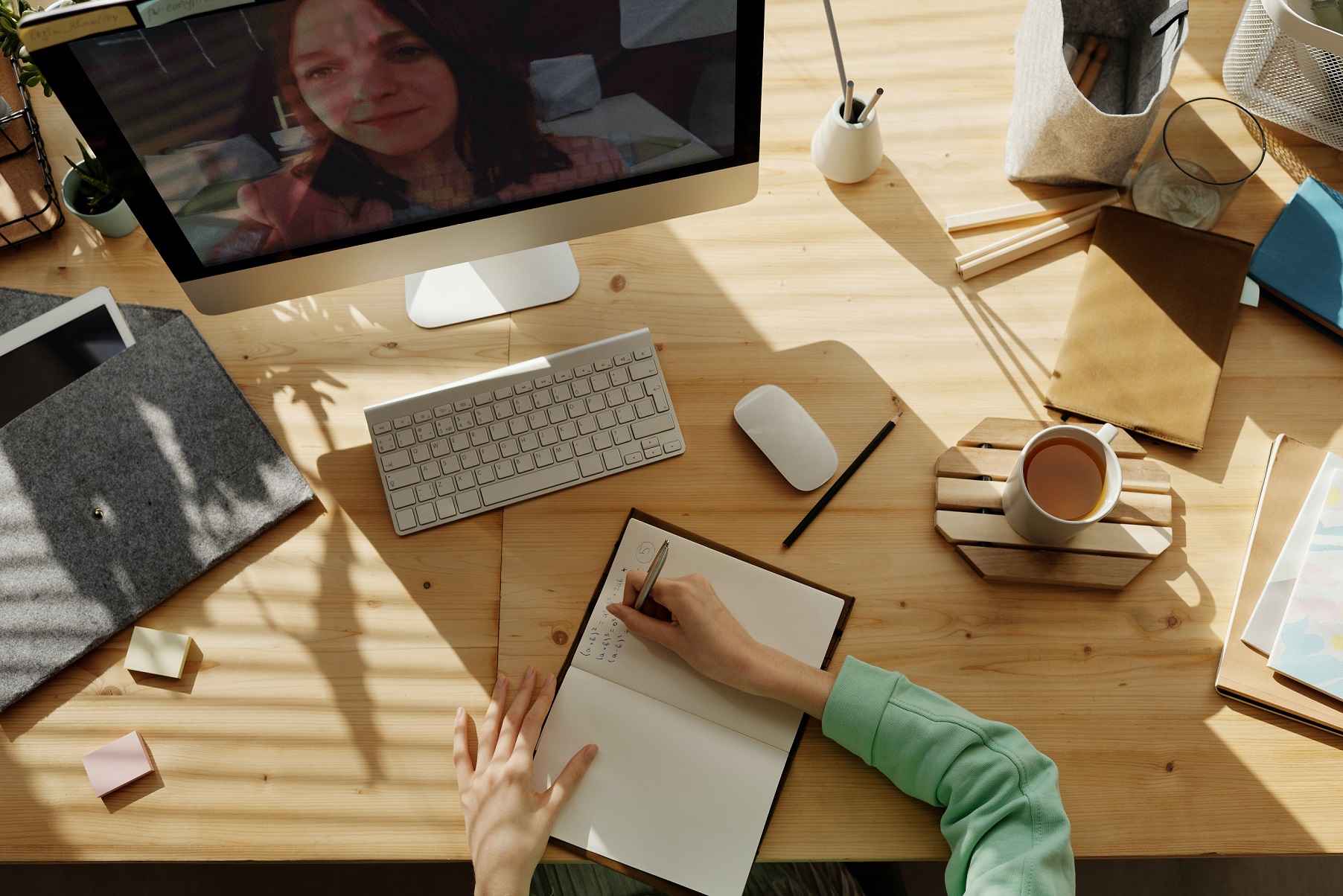 Step One: Determine the Type of an Essay It Is
When your lecturer gives an assignment prompt, he is likely to point out the type of an essay it is. For example, is it an argumentative, cause & consequence, or definition essay? If the teacher does not define the type of essay, you need to determine its type.
Step Two: Pick the Right Topic and Research It
Once you know the type of essay under consideration, the next step is selecting the preferred topic and researching it comprehensively. Make sure to go for the topic that is interesting and that has ample resources for research.
When researching the topic, you should pick the main arguments that will be discussed in the paper. Also, gather the main points that you will discuss under every argument. Where you need to use quotes, numbers, and figures, make sure to capture the respective page numbers.
Step Three: Develop a Good Essay Structure
What is the best essay format for top grades? This step is very crucial because the essay structure tells you where to discuss what points. The commonest structure for writing essays is introduction, body, and conclusion. If the essay is a short one, a five-paragraph model should suffice, where the first paragraph is the introduction, three paragraphs for the body, and finally the conclusion.
In addition to these pages, you might need to add a title page, which captures your details, department, registration number, and lecturer's name. An additional page for the references might be required after the conclusion. This last page highlights all the resources that you used to prepare the essay.
For those preparing lengthy and complex essays, separate pages might be required for appendices, a list of figures and tables, and acknowledgment. It is important to liaise with your lecturer to determine if these additional pages are needed. In standard pages, the only additional pages needed are for the title and references.
Step Four: Introduce Your Topic
Now that you have the essay structure, the next step is writing the essay, and the starting point is the introduction. Because it is the first part of the essay that the reader encounters, it is crucial to ensure it is professionally written and make the reader want to continue reading the rest of the paper.
Open the essay with an appropriate hook statement to grab the attention of the reader and then provide some background of the issue discussed in the body. Another crucial component that you should bring out in the introduction is the thesis statement, which is your stand about the issue you are tackling in the essay.
Step Five: Write the Body and Conclusion of the Essay
The points that you found when researching the topic should go into building the body of the essay. When preparing the body, it is crucial to ensure that each point takes its own paragraph. Besides, every paragraph should start with the topic sentence while the subsequent sentences provide supporting information.
To make the essay enjoyable to read, make sure the points are flowing well from the start to the end. For example, a student writing an essay about global warming might want to start by looking at the definition of global warming and then delve into at the causes. Finally, outline the effects. If the essay is lengthy, consider breaking the body down into parts with subheadings.
Step Six: Write the Conclusion
This is the last part of your essay and should be done as professionally as possible. Start the conclusion by restating the thesis statement and then summarizing the entire essay. Note that you are not supposed to introduce new points in the conclusion. However, you can place a call to action, such as citing gaps that might need additional research.
How to Write an Essay and Score High: Special Tips
Why is it so hard to write an essay? As we have demonstrated, many reasons can make a student find it challenging to prepare assignments, but with the above, all should be well. Now, we will tell you some tips used by expert writers to prepare A-rated essays.
Write Your Introduction as the Last Item.

Although the introduction comes as the first item when a reader is going through your essay, it is a good idea to consider writing it as the last item. This is because you will have researched the topic extensively and captured the main points in the essay. At this point, preparing the introduction will be very easy.

Start by Preparing a Draft Before Writing the Final Essay

Starting your essay by preparing a draft allows you to progressively improve the work along the way. By the time you submit the final copy for grading, it will be a lot different from the first draft, increasing the chances of getting a better grade.

Proofread Your Work Well.

Even if you prepare a great essay, but it contains errors, it is likely to give the lecturer impression of a student who is not serious with his/her work. Therefore, go through your work several times to identify and correct errors before submitting it for marking. You might even ask a close friend to help with proofreading.

Read Essay Samples By Experts to Overcome the Difficulty of Preparing Quality Work.

Some students who say, "I can't write an essay" rarely check essays from other readers. Therefore, you should regularly follow what top writers do to craft quality essays and try to emulate the steps they use.
Get Essay Writing Help if Still Unsure of What to Do
If you are really struggling to write an essay, this guide has demonstrated the main causes of the problem how to crafting top-quality work. So, are you ready? If you are still finding it challenging, do not give up because you can use professional online writing assistance to prepare top-rated essays.
Our online expert writers have a lot of experience in preparing academic assignments and will stop at nothing in ensuring you get A-rated work. For them, there is no essay that is too difficult to write. So, reach us today and we will be ready to help and guarantee you the best grade. Why get stressed about your essay or fail when a pro ready to help is only a clock away?